ENJUE Eco-Dust Proof Hopper Dust Collecting Hopper for Bulk Cargo Unloading
The dustproof hoppers made by our company are suitable to load and unload coal cinder, cement power and iron power gran sand soon.Hopper can be designed unstandrands according to the needer.Hopper can be installed on dust catcher, electronic hydraulic door, vibrant supplying material devices and devices.
When handling bulk solids, the creation of dust is an undesirable, yet often seemingly unavoidable result. Taking woody biomass such as wood pellets or chips as an example, dust emission leads to production losses, negatively affects the environment and involves a major safety risk in the form of a potential dust explosion. It has an impressive capacity of 1,000 tons per hour. The hopper was especially developed to ensure the safe and clean unloading of wood pellets by grab crane. Employing an innovative design, we succeeded in retaining all dust emissions completely within the product stream.The result is both optimal efficiency and zero dust emission. This concept is applicable to fixed and mobile units with capacities and properties engineered to each individual application. Such installations unequivocally secure our proven and enviable record of accomplishment in handling various free flowing granular products.It is clear that dust control measures are required for the safe and environmentally appropriate handling processes in all related equipment. Barges are unloaded pneumatically at this site at the rate of 500 tons per hour via a mobile unit that eliminates
dust emissions. The complete circuit from quay to boileruses completely closed convoyer belts, silos, hammer mill and buildings kept at a small under pressure to avoided any possibility for wood dust to escape. It is obviously unavoidable, however, that wood dust is present within the system, Therefore secondary containment measures such as dedusting and fire and explosion protection equipment are in place. All of our realizations are accompanied by all required studies, documents and certification.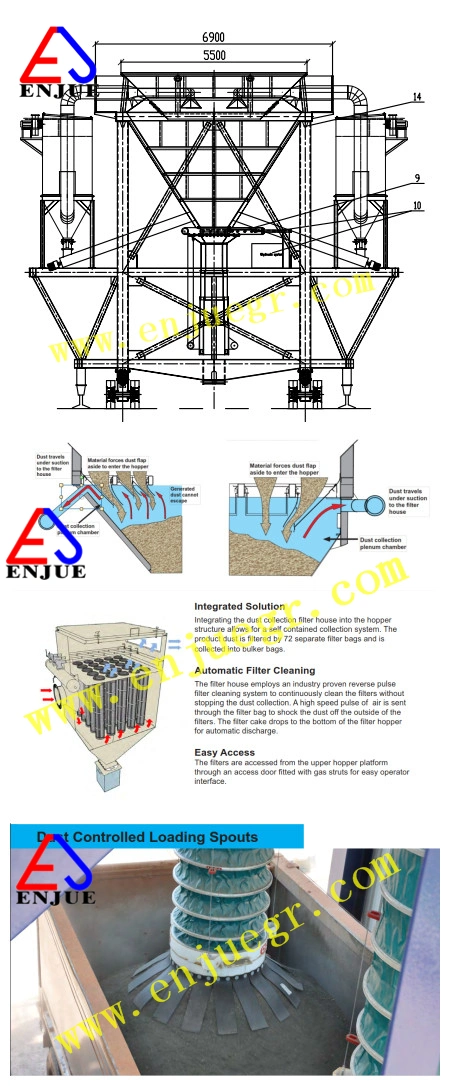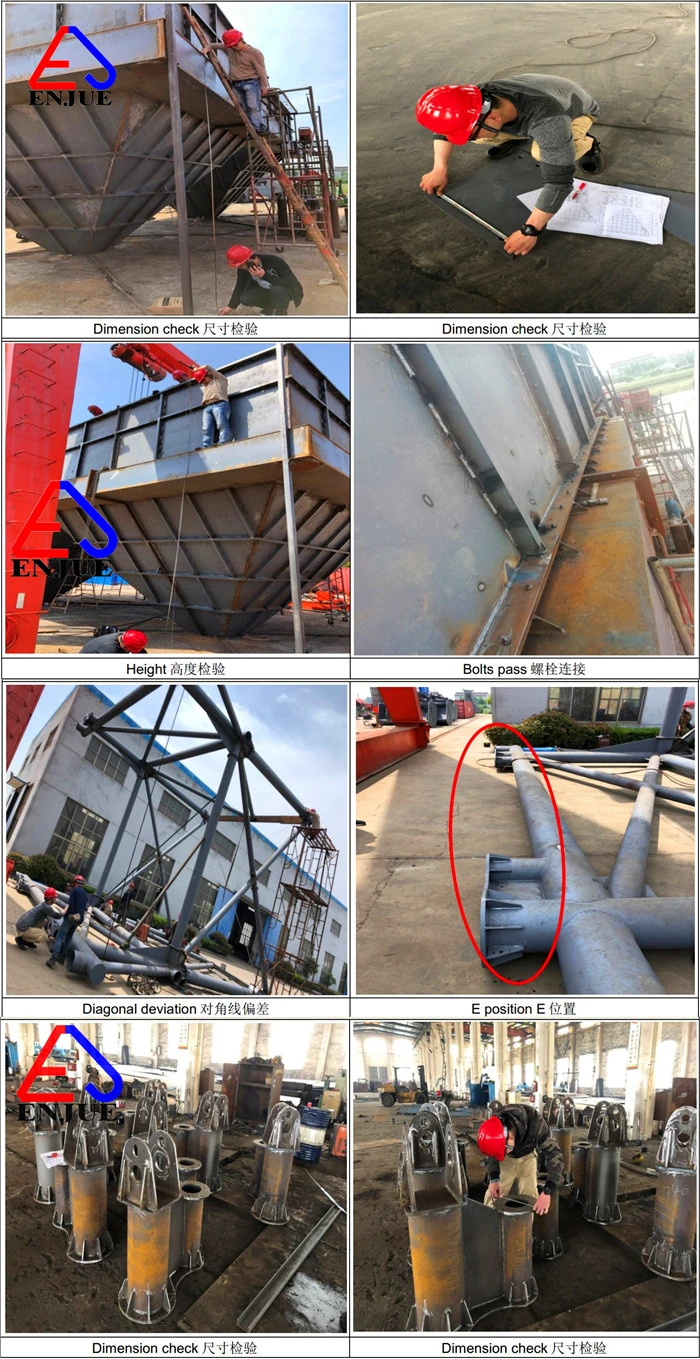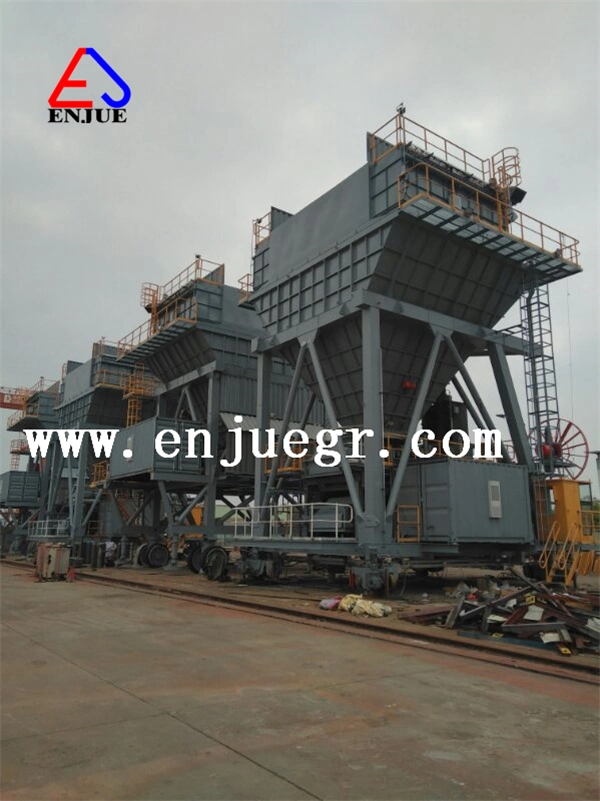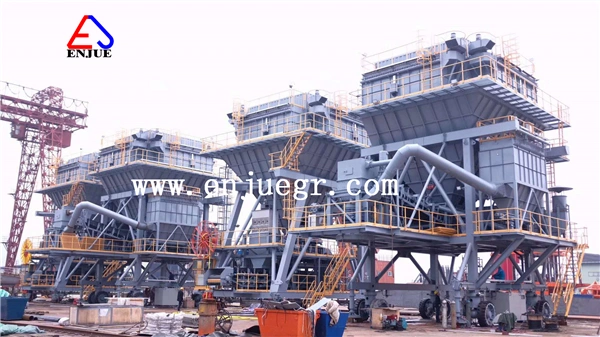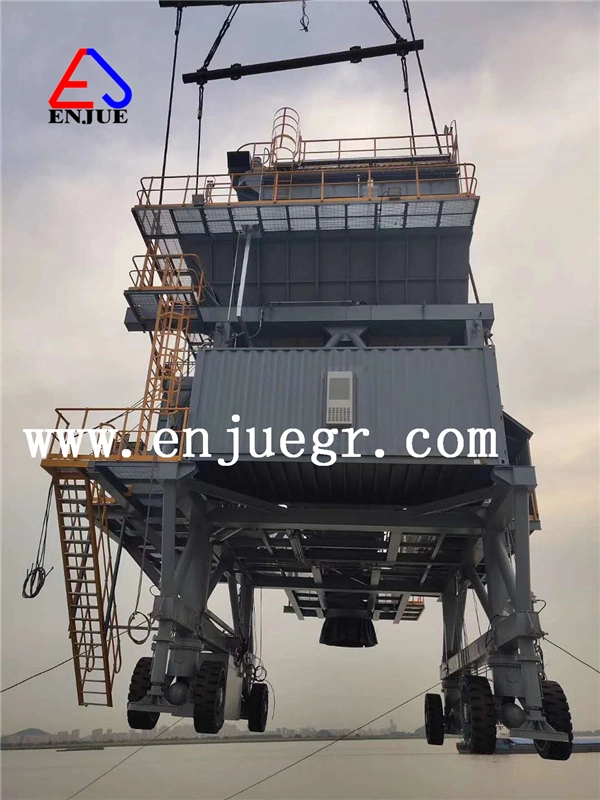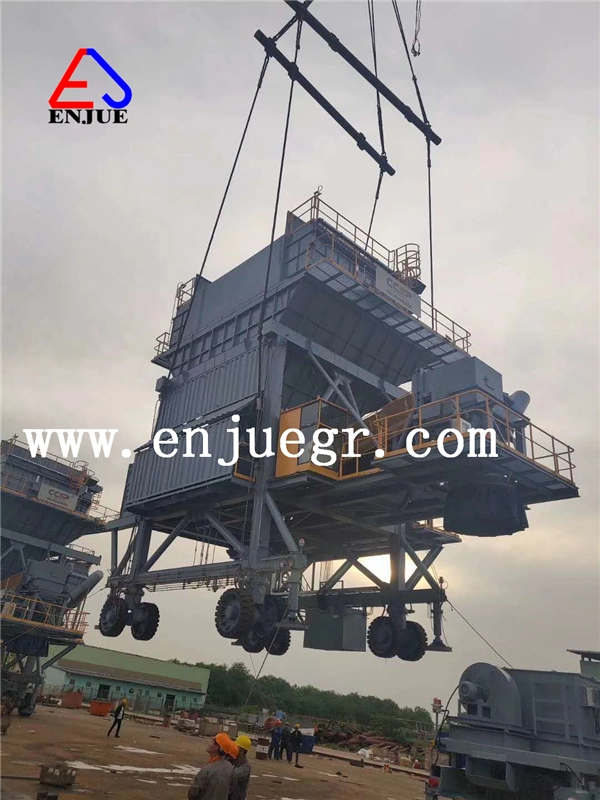 Advantages of Dustproof Hoppers
1, Good weld quality
2, High collection efficiency
3, 12 month quality warranty
Our Service:
Our provide services Before and After Sales as follow:
16 months warranty after installation and commissioning in addition to the human damage factors2 years spare-parts provided for better maintenance.
Professional technical staffs provide installation, commissioning and training services.
Delivery on time with English user manual, parts manual, product certification and other relevant certificates.Technical Consultation for any time

Mechanical Steel Structure
| | |
| --- | --- |
| Height | 11000mm |
| Dead weight | 38T |
4.3 Hopper
Volume

~

35m

³

Size of top

Refer drawing

Size of bottom

Refer drawing

Type of steel

10_Q345
4.4 Grille Plate
| | |
| --- | --- |
| Size of # steel | Refer drawing |
| Grille Plate Size | 400mm*400mm |
| Plate Manufacturer | Jiangsu |
4.5 Electric and Control
Power

:

380 V

;

or pending

Frequency

:

50 Hz

;

or pending

Control voltage

:

220 V
4.6 others
Colour

:

According requirement

Dedusters

:

4 set
4.7 Deduster Specifications:
Type

Quantity

:

sets/hopper

A Type with dust retainer

Specifications

Treating air volume

m3/h

13550-17220

Total filtering area

m3

186

Filter bag quantity

pcs

120

Inlet density

g/m3

<200

Outlet density

mg/m3

<50

Inlet temperature

ºC

≤120

Filtration speed

m/min

1.2-1.5

Resistance of dust collector

Pa

≤1200

Filter bag size

Mm

φ130××2000

Filter bag material

500gm2

Coated olyester needle felt filter

Deduster bearing pressure

Pa

<500

Motor power

KW

18.5

Dead weight

T

2.0T

Air compressor

Pressure

Pa

5-7×100

Air consumption

m3/min

~0.27

Electromagnetic




Plse valve

Quantity

pcs

6

Origin

Imported

Dashing program controller with




(switch box )

Type

PLC

Imported

Quantity

set

1

Input/output voltage

V

220/24
When deliver, the manufacture should provide the general drawing of the hopper and wearing parts drawing. Operation Manual.